In this third week, we continue to tell you about how we are adapting the Utopicus spaces and protocols to achieve optimal health and safety conditions, with the aim of offering you the healthiest and most hygienic workplace. 
We would like to take this opportunity to thank you for all the suggestions and feedback you have given us over the last few days.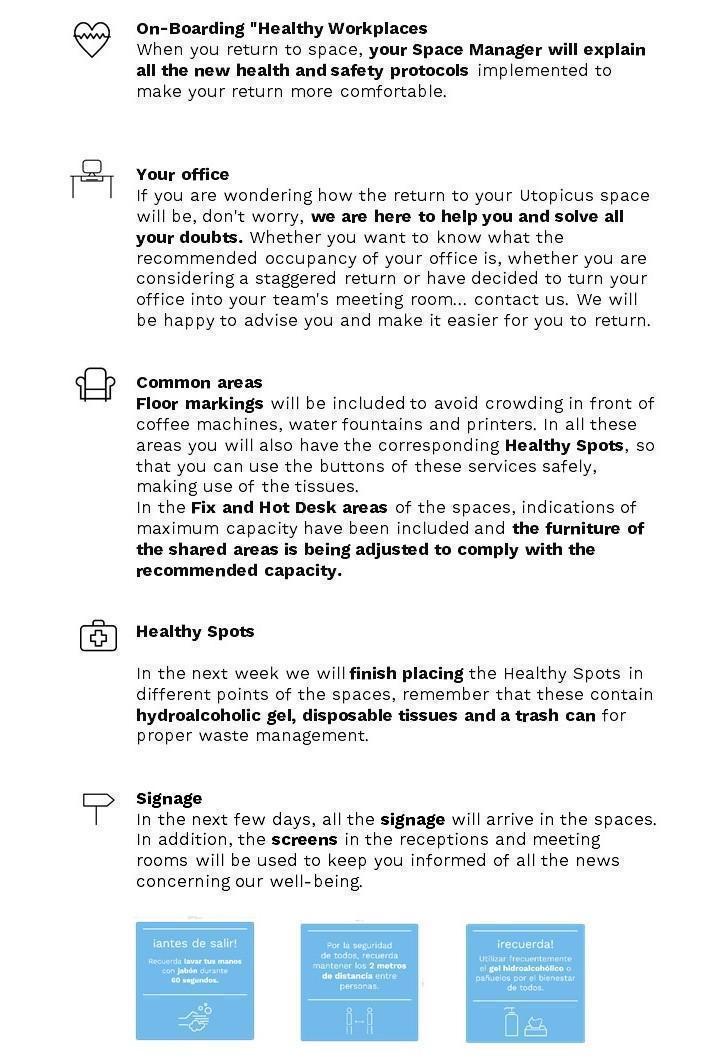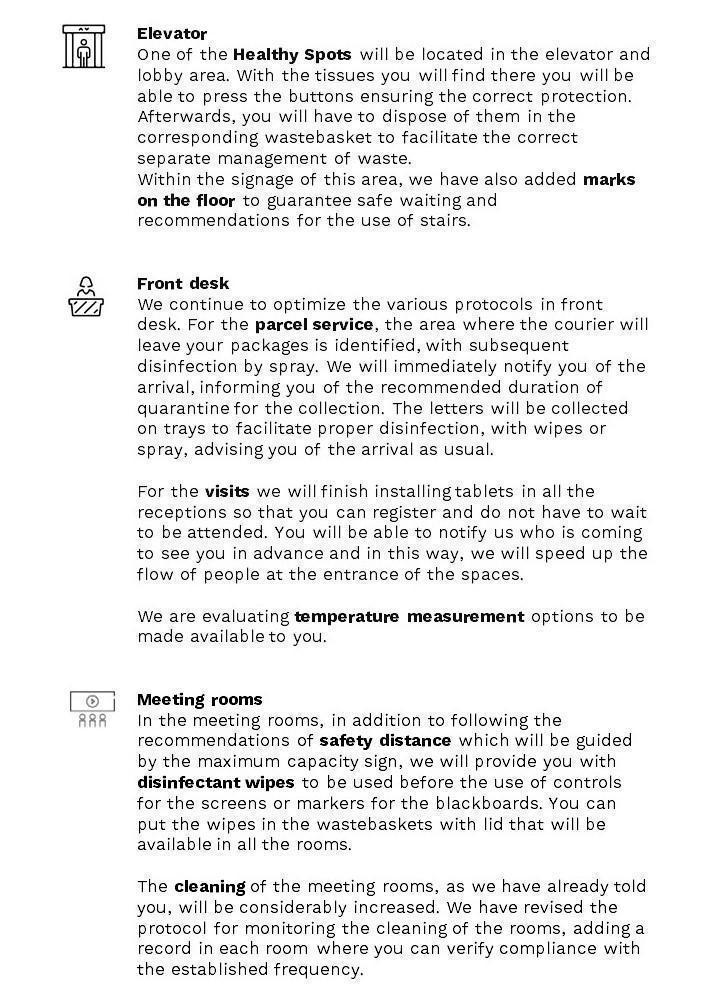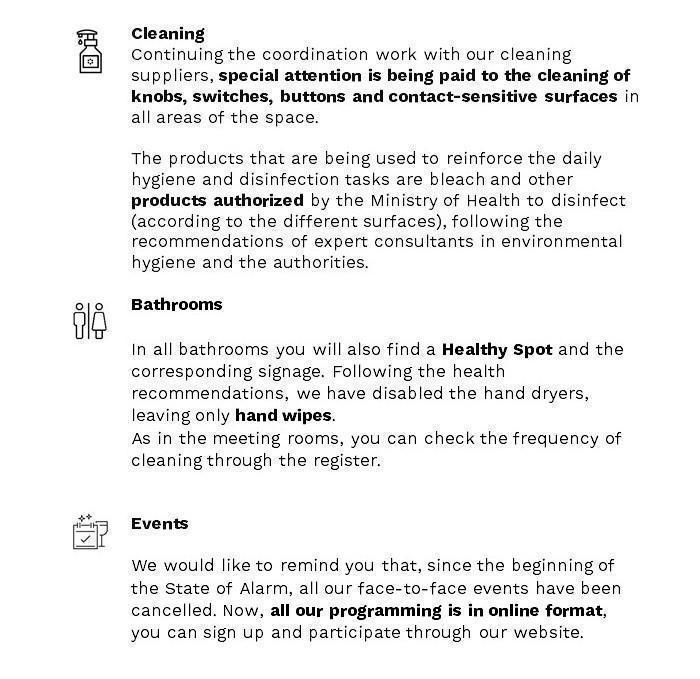 Once a week, we will keep you informed of our progress. If you have any questions, please do not hesitate to contact us at comunicacion@utopicus.es.
If you would like to make a suggestion, you can do so below: