Flexible workspaces designed for every company's needs – however you like to work, however far you've grown.
Flexibility and quality space in Prime areas.
Utopicus Spaces
View all
Discover flexible offices in prime locations in Madrid and Barcelona.
Do you want to know our spaces?
To arrange a viewing, drop us a line and we'll get back to you shortly.
I want to know them!
The business learning and innovation ecosystem at Utopicus.
We promote lifelong learning to help people and businesses develop both within our spaces and beyond. 
Companies that trust in us
At Utopicus, we have been exploring different ways of working for more than a decade, giving us an expertise that is palpable among the companies that trust in us: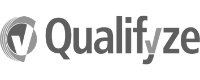 Utopicus Referral Program

Recommend Utopicus and earn a range of rewards!

With our new Utopicus Referral Programme, when you recommend us to a friend or colleague, you'll both receive a thank-you gift from us. 



Want to find out more?
Inspiring companies to embrace new ways of working
Flexibility
We offer flexible pricing and packages that adapt to your organisation's unique position, needs and ways of working. 
Quality
Utopicus comes with the assurance of being part of the Colonial family, the Eurozone's leading name in real estate and synonymous with the best specifications and technology in the market.
Services
Our all-inclusive package encompasses all fittings and furnishings, full cleaning service, Wi-Fi, meeting rooms, utilities and technical support, plus the peace of mind of our stringent health and safety protocols.
Sustainability
Our spaces are raising the bar for energy performance, promoting user well-being and fostering a culture that respects and values our natural environment.
Part of the Colonial Group
Many of our buildings belong to Colonial, the leading pan-European real estate company.
Committed to sustainability
Our buildings have been awarded sustainability certifications such as LEED GOLD, LEED PLATINUM and BREEAM GOOD